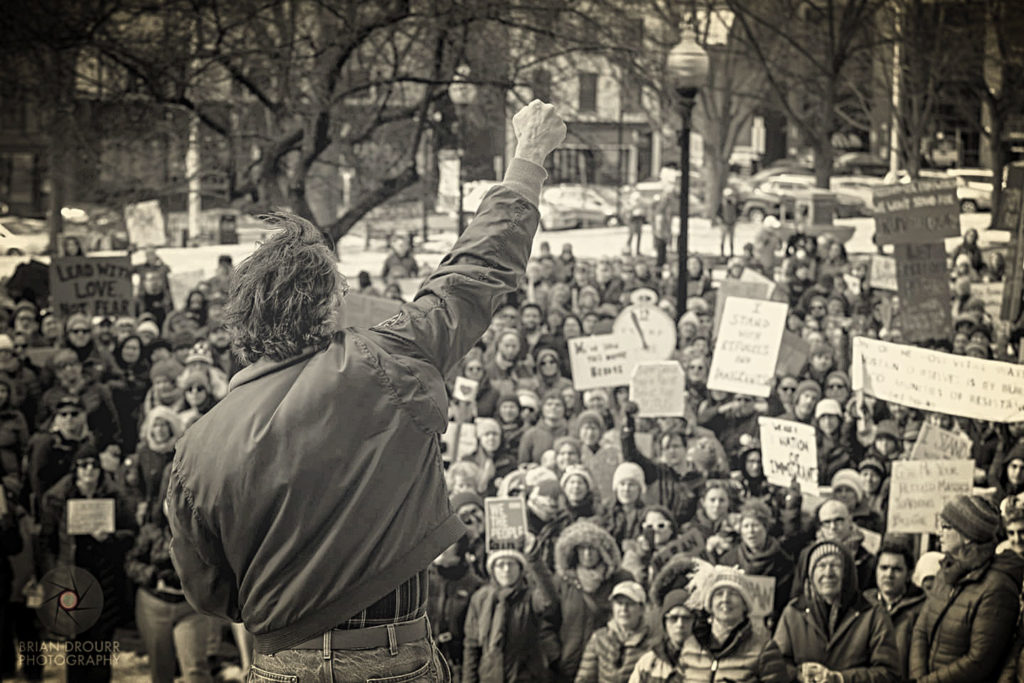 James has a vision for a people-first economy that grows with our environment—a vision he has fought for his entire life. In his decades as Executive Director of Lake Champlain International, he has advocated strongly, effectively and passionately on behalf of everyday people. James is also a father of four young children. Everything he does, he does with the next generation in mind-his own family other Vermonters' families.
As he campaigns through every county, James is hearing that Vermonters from all walks of life want decisive action:
Build a thriving, people-first economy
Tax reform and affordability for all
A healthy, sustainable environment
Universal healthcare
Equality and justice for every person
High-quality, equitable education from pre-K through public college
A Vermont that honors its traditions and natural resources
Leadership that brings people together and listens to the voices of those who don't always get heard—government by, for and of the people!
Environmental and Public Health Advocate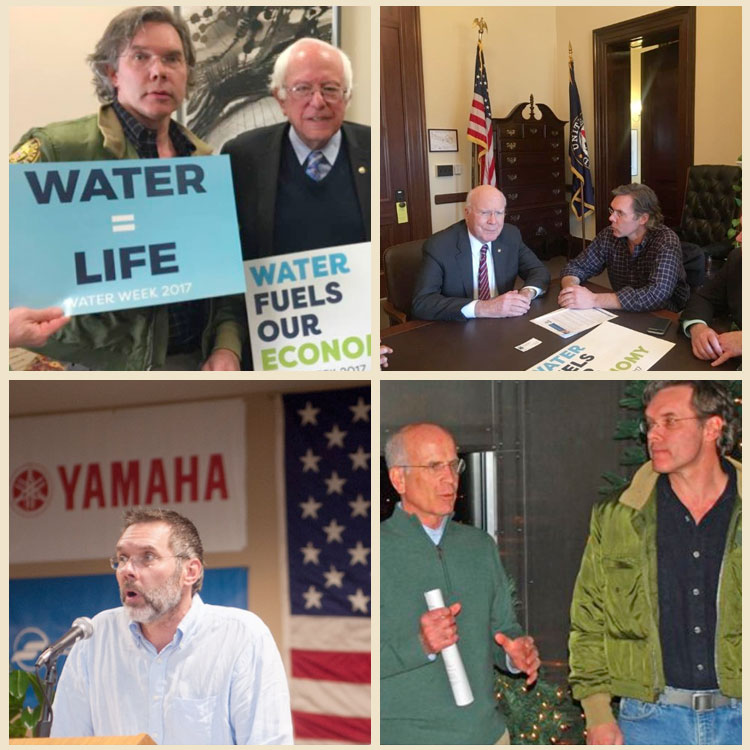 As an advisor to US Senator Bernie Sanders on the environment and veterans' issues, James Ehlers has fought tirelessly for Vermont's communities.
In his twenty years as Executive Director of Lake Champlain International (LCI), a prominent and effective nonprofit, James has been one of Vermont's most well-known and well-respected champions for clean water to protect human health and safety. In that role, he won a prestigious Regional EPA award for his work. Through his tireless efforts, he helped awareness of our polluted waterways rise dramatically, and has advanced bold solutions to this crisis.
James is a member and chair of several economic development committees. He has served as Executive Director of LCI since 1999, bringing together communities throughout Vermont, New York and Quebec to improve water quality, recreation, and advocate for effective policy.
Blue Collar Kid and U.S. Navy Veteran
Coming from a union family of truckers, plumbers, carpenters, electricians, and bookkeepers, James was the first in his family to attend college. On a US Navy scholarship, James graduated from Villanova University. He spent the next four years in the Navy, commissioned as an officer – including serving as a damage control officer on the USS Kidd, stationed in Panama. What once lead James to serve his country overseas, next lead him to settle in Vermont where he has continued to serve his community.
Logger, hunter, fisherman, award-winning guide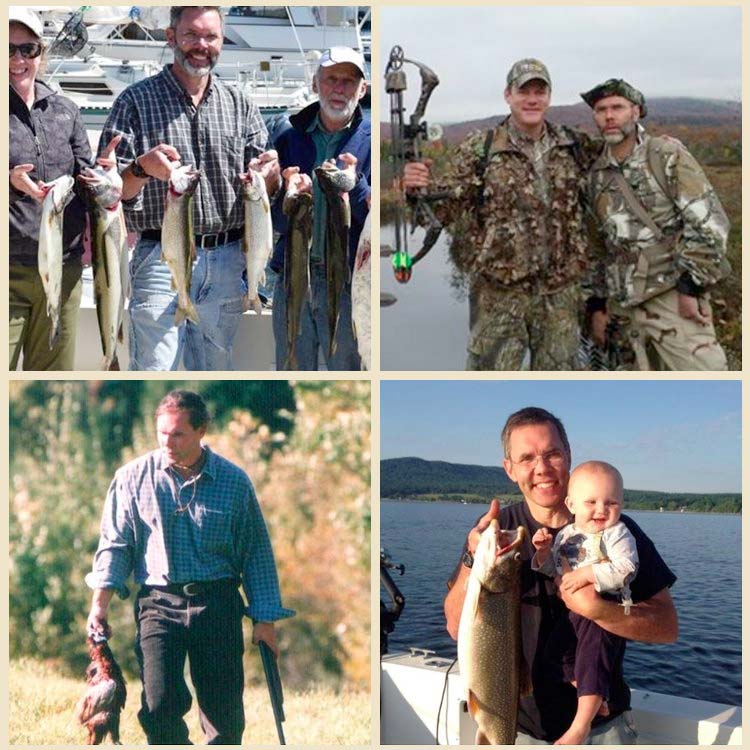 Before serving for decades as Executive Director of Lake Champlain International, James had the opportunity to see Vermont from many vantage points: middle school science teacher, writer and publisher of Vermont Outdoors magazine, line cook, small farmer and ski coach.
… and yes, he even raced at Thunder Road for one season.
The clear constant throughout his adult life has been service: to community;, to everyday people, and to our environment. James carries a deep respect, curiosity and affection for Vermont's landscape - honoring the animals, plants, air, water and soil that make Vermont a unique natural wonder. From Lake Champlain to the Ferdinand Bog, from his weekly radio show "Our Nature" (WDEV) to the Vermont State House, James has introduced thousands of Vermonters to our time-honored traditions and the need to protect our natural resources.